Stocking high levels of inventory might be an ill-fated move for a new business. But what about when you've built a business on the premise that you always have stock available?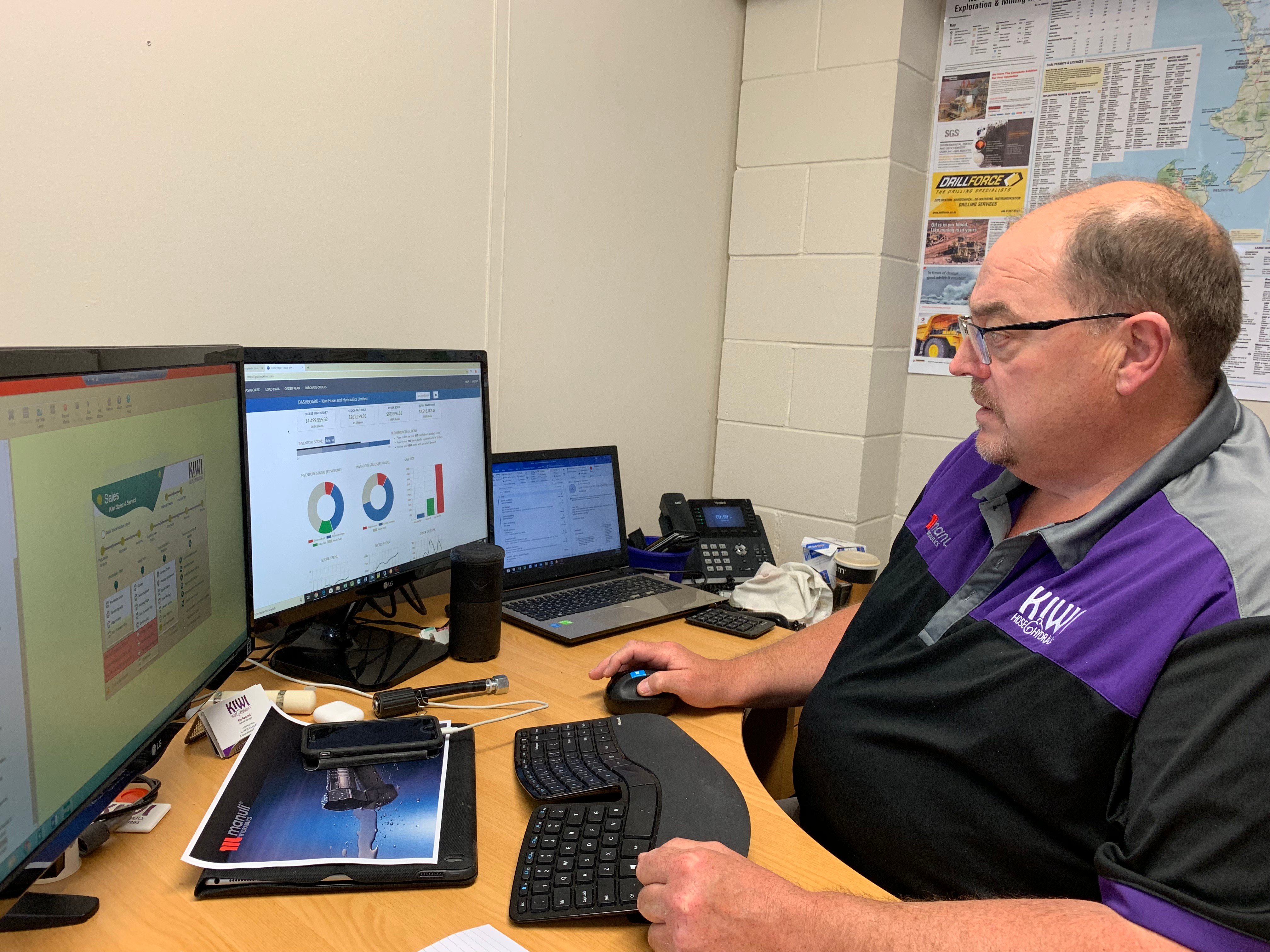 Kiwi Hose & Hydraulics pride themselves on their superior stock levels. In a well-established market, it's their reliability to quickly supply parts that sets them aside from their competition.
For General Manager Stu Randell, turning down a customer request isn't an option.
"My business model says we can't say no, so that means I have to be fully stocked and obviously well-managed following on from that," Stu says.
Walking a fine line
Stu built the business against much larger players by supplying fittings their competitors find hard to keep on their shelves.
When a part breaks on a mining rig or dairy plant, Stu's clients don't want to wait 3 weeks for a part to be flown in from overseas. Some of these parts wouldn't normally be stocked simply because they aren't needed that much.
"The first people through our door weren't going to be asking us for bacon and eggs; they we're going to be asking for low-carb something-or-other - they're going to be asking for the odd stuff."
Kiwi Hose & Hydraulics launched their first warehouse from scratch in Auckland in 2016. Without the resources of established businesses, Stu and his team had to walk a fine line to avoid tying up too much money in stock that doesn't move.
Knowing what to order and when
"And so we were looking for a tool to manage the stock for our model that we were developing," Stu says.
Kiwi Hose & Hydraulics found StockTrim in 2018 and immediately started tuning their inventory to optimal levels. By using StockTrim's cloud-based software, Stu knows exactly what they need and can have the right part ready - ultimately saving their customers a lot of time, angst and money.
"It's an old business approach - build it and they will come, almost - but with technology managing it."