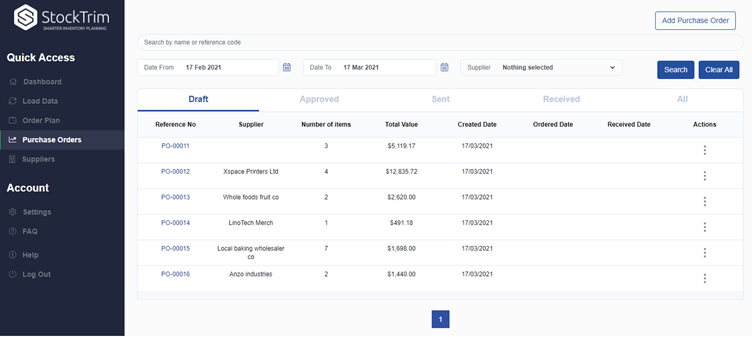 StockTrim users can create purchase orders within the app.
The purchase order (PO) add-on allows you to manage the whole PO workflow, so you can draft, approve, send and receive orders.
In this blog, we'll walk you through the new features, including how to create a PO, how to edit and optimise your POs, and what happens when you send and receive your order.