South African start-up, Supply Run provide supply chain and operations support for clients across Africa. One of their clients is Hungry Lion – a popular fast-food, fried-chicken franchise. Hungry Lion has restaurants across the African continent, and Supply Run's Alex de Sousa supports staff at their Zambia and Angola franchises.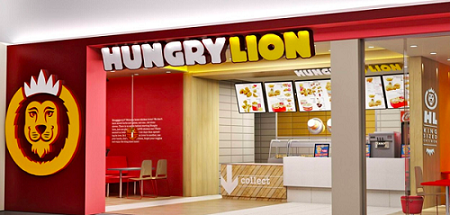 A bump in the road
Imported by truck from Johannesburg, South Africa, Hungry Lion's ingredients face a long journey to Zambia and Angola, full of logistical bumps. Landlocked Zambia, for example, has congested roads, limited port access to neighbouring countries, and dynamic and rigorous import regulations. As a result, Hungry Lion were constantly battling the challenges of understocking.
Alex explains, "Inventory planning gets ultra-critical. They need enough stock to carry them through to the next month." Any ordering mistakes can spell grumpy customers and hurt their month's takings.
That's why Hungry Lion asked Alex to help them build a basic system to manage their stock planning. Their brief was for cloud-based, easy-to-use software that's quick and affordable to implement. After some research, Alex came across New Zealand-based StockTrim.
The solution
StockTrim ticked all the boxes. First, it was quick to implement. It took Alex just a fortnight to discover it had all the functionality his client needed, experiment with the features on the trial version, sign up, and import the necessary data.
Alex said one of the challenges Hungry Lion had to overcome was "different lead times in the two different countries [Zambia and Angola]". He explains how StockTrim makes this straightforward and doesn't require much technical skill from its users.
Before StockTrim, inventory planning was a labour-intensive process because they relied on spreadsheets and manually updating sales. It would take up so much of his client's time that they would usually only do supply chain planning once a month – but that was never enough.
Via StockTrim, they now run their inventory forecasting once a week and Alex says they can make amendments on the fly. The whole process is cloud-based, automated and easy to repeat, which means they have much more time to do strategic tasks like, "Negotiating with suppliers, looking for new suppliers, [and making] structural changes in the supply chain."
What else?
As well as the obvious benefit of inventory forecasting, StockTrim also helps Hungry Lion with financial planning. Alex explains that recently they could secure money because:
"The bank was asking for projections for imports into Angola for funding. [This information was] generated within 30 minutes in StockTrim, by item. [Before] it would have taken several people a couple of days."
And how about Supply Run and StockTrim's long-distance relationship? You'd think that the time difference could be a barrier, but instead Alex appreciates that he can ask the StockTrim team a question as he finishes for the day, knowing he'll have a response waiting for him in the morning.
Expert Partner programme
Alex is confident that StockTrim saves businesses time and money. So much so, he has become one of StockTrim's Expert Partners, and is keen to get more of his clients on board with the software.
Wherever in the world you may be, for more information on how StockTrim can help your business, and to book a demo.
Trial StockTrim today for 14 days FREE, with no credit card required.