Australian company The Leisure Collective is home to highly regarded surf hardware brand Creatures of Leisure, eyewear brand OTIS and the recently released Sito shades.

Born in the rugged coastal region of Western Australia in 1972, these Aussie brands are now sold in 37 countries. The Leisure Collective also owns Layday Towels and distributes products including SurfEars, Sun Cure and the ubiquitous Sex Wax.
Elle Smith is the company's Inventory Manager for Australia, responsible for keeping multiple warehouses stocked, managing the sell-through with retailers and keeping track of trends. Elle also follows up any stock quality issues with the product development team.
With over 700 SKUs across the various brands, it's a demanding role and one that Elle more or less created in 2021.

Previously, inventory was jointly managed by the CEO, the finance team, the operations manager and customer service.
"I was in the customer service team, and I was getting a lot of calls about products being out of stock," Elle said. "We needed someone just looking after inventory."
With extended lead times and delivery between Queensland and Western Australia taking up to a week by road, it can take a long time to restock if a product runs out. And that was happening too often.
"We sell to thousands of retailers and if we don't have a product to sell, the risk is that they will turn to a competitor and it's hard to get back once you've given up your space on the wall.
"But being overstocked is also a problem. If you come to a new year and release a new range of products, suddenly everyone wants that, and the old stock becomes more difficult to sell."
When Elle moved into the newly created inventory role, stock forecasting was a manual process involving a huge excel spreadsheet factoring in years of sales across hundreds of items. It could take a week or more to plan for one group of products.

"I was looking at whether there were any programmes we could use to do the job a lot faster, and StockTrim popped up in a Google search.
"We liked that it was a New Zealand based company and when we reached out, they were so approachable, got back to us really quickly and it seemed they would be there to help when we needed them."
Getting the software up and running was easy, largely because Neil from StockTrim was so hands-on and helpful. Twelve months on, he still checks in regularly, for example to check that Elle has uploaded that month's data.
Elle says Neil almost always responds to her emails immediately, despite the 5-hour time difference. "I usually expect him to get back to me the next day because I think he must be having dinner!"
The Leisure Collective is still calculating orders for its home brands manually, while letting StockTrim work out stock requirements for the distributor brands. This is allowing Elle and the company's board to compare the two and build trust in StockTrim's accuracy.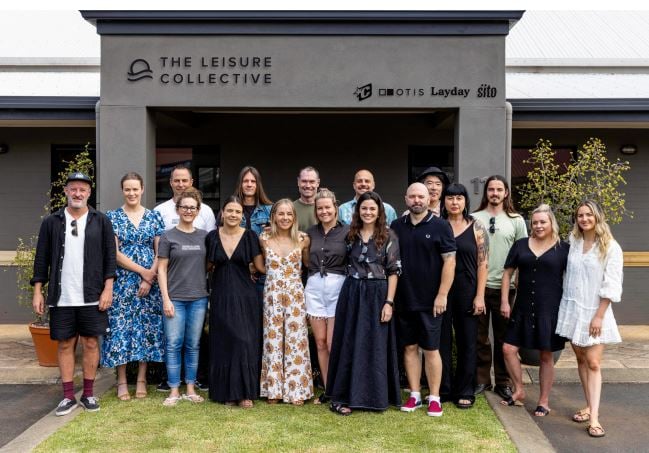 "It's hard to release trust to a computer when you can't see its workings, so it's good to see their data vs ours and see that they're similar. And it's relieved some of the workload.
"The system itself (StockTrim) is really easy to use; you upload sales data and stock on hand and within a few minutes it refreshes and tells you what you're running out of and what you should re-order."
Despite having three people checking the manual forecasts, the sheer volume of data creates plenty of room for human error.
"The computer eliminates that problem and on that alone StockTrim has a huge benefit. Just the other week StockTrim was telling us we should be ordering a lot less than we thought, and it turned out that we were including an extra month."
Elle believes StockTrim is well priced and good value and will be even better value once the company is using the software for all its SKUs.
"It's hard to continue doing things manually when you have so many brands and products. We're expanding so quickly now; the timing is good."
Trial StockTrim today for 14 days FREE, with no credit card required.