Times-7 is a high-tech manufacturer based in Wellington's Lower Hutt, New Zealand, who specialises in designing and manufacturing RAIN RFID antennas. Founded in 2006, they now export to over 50 countries globally.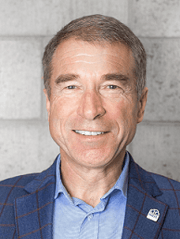 "StockTrim's an essential ingredient for any manufacturer with a complex product line." – Jos Kunnen from Times-7
Jos Kunnen, Times-7 CEO.
What are RAIN RFID antennas?
RAIN (radio identification) is the industry name for standards-compliant antennas which combine passive ultra-high frequency (UHF) and radio-frequency identification (RFID) technology to transmit and read data from tagged items.
The antennas have many functions including tracking and tracing items in retail and logistics and providing real-time remote inventory and expiry management, such as in medical fridges while maintaining the cold chain. The technology also enables readers to self-issue library books, and it can even record the start and finish times for athletes during sporting events.
Coping with growth
Since Covid and the rise of online shopping, Times-7 has experienced significant growth. Keeping up with demand has presented some challenges due to their large catalogue of over 60 standard products, plus their custom-built options.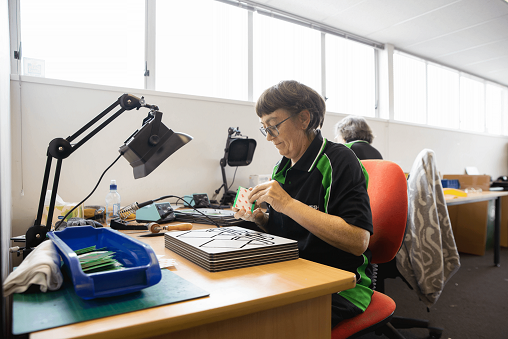 CEO Jos Kunnen explains that, as their inventory has over 1,300 individual components, their biggest concern is "that we run out of parts. We have 28-week lead times for some components." If one item is missing, it holds up the entire assembly line of an antenna.
What's more, "patterns of demand are hard to predict. Our customers' projects often take two to three years from proof of concept to global deployment. Often our clients do not order until closer to their installation date. We have to be well-positioned to meet demand," Jos explains.
Adding another layer of challenges, Times-7 has regional distributors across the world and sometimes getting information about demand is difficult. Last year, Covid massively disrupted global supply chains, too. With all these variables to juggle, it's crucial Times-7 has the right software to handle complexities and unexpected changes.
StockTrim & Unleashed
Times-7 uses Unleashed for inventory management and were an early adopter of cloud-based StockTrim for their inventory planning. Jos says StockTrim "provided us with excellent customer service right from the early days".
Admittedly, it did take some time for the team to transition to StockTrim. At first, they only used it at a high level while using spreadsheets and other tools at the granular level.
But after much consultation with StockTrim, and the rollout and staff training on new features in early 2021, Jos and the Times-7 team are ready for StockTrim to handle the details.
Jos says the big advantage of StockTrim is its "sophisticated pattern recognition. What's available through StockTrim now surpasses the tools and spreadsheets [we were using]. StockTrim looks at the finished product and number of assemblies and components. We can look at the individual product or item level to forecast 12 months ahead and can customise forecasts for each individual product."
Looking ahead
Jos expects to see significant benefits in the coming months. He explains, "StockTrim takes your feedback on board, and they've incorporated a lot of best practice."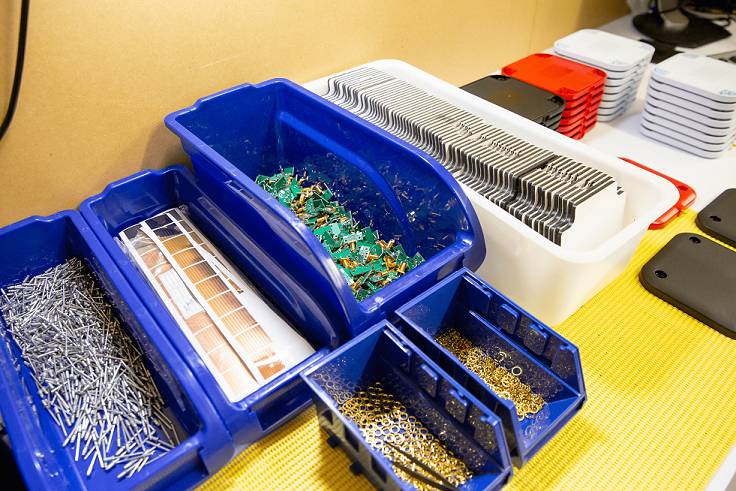 Until quite recently, Jos said that their ordering processes were somewhat reactive and ad-hoc. Now they can look at StockTrim once a week and action the recommendations. This means they can accurately predict demand, save time, and invest more money into securing the parts they need and less into the parts they don't.
To sum up their experience so far, Jos says: "We started at the ground floor with StockTrim, now we've got to know it, we can optimise our inventory. As a tool, it has a lot of benefits, and I'm impressed. It enables us to make better ordering decisions more easily."
Are you a manufacturer looking to optimise your inventory?
Join the growing community of global manufacturers using StockTrim to save time and money.
Trial StockTrim today for 14 days FREE, with no credit card required.