Small and medium sized businesses that use Xero have already discovered the benefits of using cloud software to make their lives easier. Now they can automate their inventory planning and demand forecasting with a Xero integration to save up to 40% in working capital.
Users of StockTrim report on average 50% reduction in stock out situations and 75% time saving in administration and planning around purchasing. In addition, they see significant reduction in overstocking that ties up warehouse space and a decrease in obsolete and expired stock.
An example of a Xero user getting amazing benefits from StockTrim is Ivor Peksa from Scientific Sales;
"I have three small web stores and manage my stock levels with a variety of SaaS tools and a monster Excel for the planning. None of the tools I used were particularly good and in particular the planning in Excel was poor. I could totally see the need for a smart SaaS to do this, and so tried StockTrim.
As it happens, I had to order a couple of containers of weather stations this week for my NZ and UK stocks. These have long lead times and MOQs, and several years of sales data. This was a great opportunity to compare and contrast my existing spreadsheet vs StockTrim.
I am very pleased to say that the SKU I was looking at corresponded well. Moreover, another important SKU, with a high MOQ was flagged as needing restocking. This exposed an error and flaw in my spreadsheet and has potentially saved me running out of stock at Christmas!
This is fabulous validation of the concept. It works on my little business adding another positive CX data point. I'm very excited! Have now subscribed!"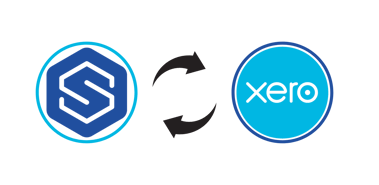 StockTrim integrates directly with Xero inventory. With just one click, you can easily import all your inventory data directly from Xero, as well as your sales invoices and more to get all the benefits of StockTrim:
Automated supplier order plans to make sure you always order enough in advance to make sure you never get cut short

Certainty about order quantities to make sure you don't waste capital by ordering too much

Easy demand analysis, forecasts for every product in your range

Easily identify your fastest moving products, or most stagnant items
Plus, with these new added benefits:
Fast, easy to connect, easy to keep data up to date

Manage forecasts for each SKU based on your sales history and other trends

Manage supplier specific order plans, based on your supplier's data in Xero
As per Ivors story above, he used Xero's basic inventory management which links straight with StockTrim. An alternative (if you have it) is to use a cloud Inventory Management system such as Cin7, Unleashed or QuickBooks Commerce (formerly Tradegecko) to link with StockTrim. All are seamless and easy to integrate. There are lots of options!
Try StockTrim free for 14 days now. It's easy to set up anywhere in the world and should you have any questions or want a demo our team is there to support you.