Consumer Packaged Goods (CPG) businesses are the backbone of the retail industry, providing consumers with everyday products that range from food and beverages to personal care and household items. For small and medium-sized CPG businesses with annual turnovers between $2 million and $25 million, efficient inventory planning and optimization can make all the difference in achieving success. In this article, we'll explore the vital role of inventory planning and optimization for CPG businesses in this size bracket.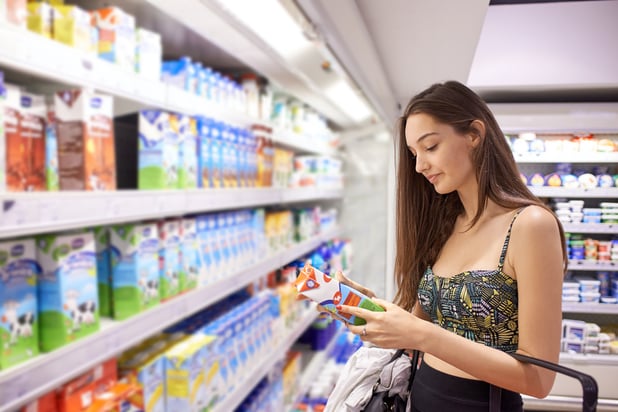 The Unique Challenges of Small and Medium CPG Businesses

Small and medium-sized CPG businesses often operate in highly competitive markets where profit margins can be tight. They face several unique challenges, including:
Fluctuating Demand:
CPG businesses often deal with highly seasonal and trend-dependent demand. The ability to predict and adapt to these fluctuations is crucial.

Limited Resources:
Smaller CPG businesses may have limited resources compared to their larger counterparts, which can impact their ability to manage inventory effectively.

Supply Chain Complexity:
Many CPG businesses source materials globally, which can lead to complex supply chain issues, including shipping delays and inventory constraints.

Cost Constraints:
Keeping inventory levels too high can lead to increased holding costs, while keeping them too low can result in stockouts. Balancing this is essential.

Inventory Planning and Optimization: A Game Changer

Effective inventory planning and optimization are not luxuries; they're necessities for small and medium-sized CPG businesses. Here's why:

1. Improved Demand Forecasting: Accurate demand forecasting is the bedrock of efficient inventory management. By leveraging advanced tools and techniques, businesses can better anticipate shifts in consumer preferences and respond proactively.

2. Reduced Holding Costs: Holding excess inventory ties up precious capital that could be invested elsewhere. Efficient inventory planning helps strike the right balance, minimizing carrying costs without compromising service levels.

3. Preventing Stockouts: Running out of stock can be disastrous, leading to lost sales and dissatisfied customers. Inventory optimization ensures that your shelves are stocked with the right products at the right time.

4. Supply Chain Resilience: CPG businesses must navigate a complex global supply chain. Effective planning allows businesses to build resilience against supply disruptions, ensuring a steady flow of products.

5. Enhanced Productivity: By streamlining inventory processes, businesses can reduce the time and effort required for stock management, freeing up resources for other critical tasks.
Real-Life Success Stories

To illustrate the importance of inventory planning and optimization, let's delve into a few hypothetical but highly plausible scenarios of small and medium-sized CPG businesses.

Case Study 1: Bakery Delights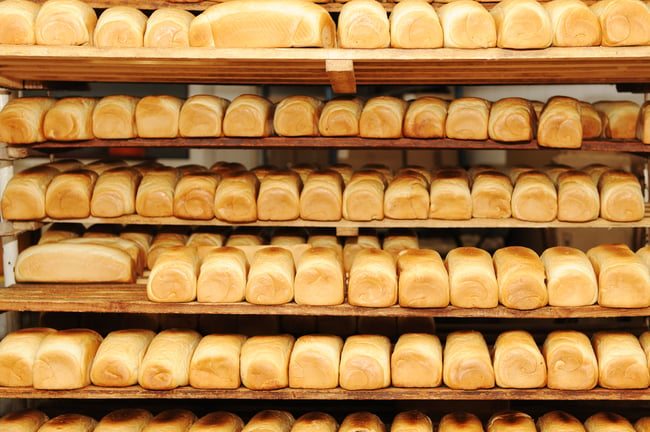 Bakery Delights is a small business specializing in artisanal bread and pastries. They have a loyal local customer base and operate with a tight budget. After implementing an inventory planning and optimization system, Bakery Delights experienced a significant reduction in waste due to overproduction and could tailor their daily production to meet actual demand. This allowed them to free up cash previously tied up in unnecessary inventory and invest it in expanding their product range, resulting in a 15% increase in annual revenue.

Case Study 2: Sparkle & Shine Cleaning Products

Sparkle & Shine manufactures eco-friendly cleaning products, competing in a highly competitive market. By optimizing their inventory and production schedules, they were able to better match supply with demand. As a result, they reduced their storage costs and improved order fulfillment. They also minimized the risk of stockouts during peak demand periods, helping them secure a lucrative contract with a major supermarket chain.

Case Study 3: Health Nut Snacks

Health Nut Snacks produces nutritious snacks, a market that experiences seasonal demand fluctuations. By using predictive analytics for demand forecasting and fine-tuning their production and distribution schedules, they avoided overproduction during off-peak seasons. This optimization saved costs and reduced waste while ensuring they were well-prepared for peak demand periods.

Summary

For small and medium-sized CPG businesses with SKU count up to 10,000, inventory planning and optimization are not just advantageous; they're essential. These businesses operate in competitive environments with limited resources, and the ability to effectively manage their inventory can be a game-changer.

By implementing robust inventory planning and optimization solutions, CPG businesses can enhance their demand forecasting, reduce holding costs, prevent stockouts, and build resilience in their supply chain. Real-world case studies demonstrate how even modest investments in inventory planning can result in substantial returns in terms of increased revenue, reduced waste, and improved customer satisfaction.

In an ever-evolving marketplace, small and medium-sized CPG businesses should embrace the power of inventory planning and optimization to thrive, grow, and continue delivering quality products to consumers.

To check out how an accurate, affordable & easy to use Inventory Planning tool like StockTrim can help your business, get a demo at https://www.stocktrim.com/book-a-demo